Future of Online Education
Peter Shea is an associate professor in the department of Educational Theory and Practice with a joint appointment in the Informatics Program at the University at Albany, State University of New York. Peter is also Associate Provost for Online Learning and provides leadership and strategy for digital education in collaboration with academic, administrative, and support units across the University at Albany.  His research focuses on technology-mediated teaching and learning in higher education, the development of communities of online learners, and student success is online education. He is the author of numerous journal articles and book chapters on the topic of online learning and co-author of "The Successful Distance Learning Student". He is a co-recipient of several national awards including the EDUCAUSE Award for Systemic Progress in Teaching and Learning for the State University of New York, and Sloan Consortium Awards for Excellence in Faculty Development and Asynchronous Learning Networks Programs, and was named a Sloan-C Research Fellow in 2011. 
---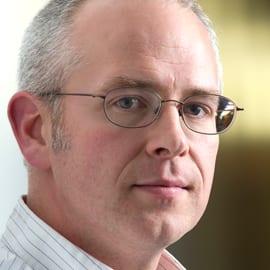 David Wiley is Co-Founder and Chief Academic Officer of Lumen Learning, an organization dedicated to increasing student success and improving the affordability of education through the adoption of open educational resources by middle schools, high schools, community and state colleges, and universities. He is also currently a Shuttleworth Fellow, Education Fellow at Creative Commons, and adjunct faculty in Brigham Young University's graduate program in Instructional Psychology and Technology.
As an academic, Dr. Wiley has received numerous recognitions for his work, including an NSF CAREER grant and appointments as a Peery Social Entrepreneurship Research Fellow in the BYU Marriott School of Business and Nonresident Fellow in the Center for Internet and Society at Stanford Law School. As a social entrepreneur, Dr. Wiley has founded or co-founded numerous entities including Lumen Learning, Degreed, and the Open High School of Utah (now Mountain Heights Academy). In 2009, Fast Company named Dr. Wiley one of the 100 Most Creative People in Business.
---
Evangeline J. Tsibris Cummings is Assistant Provost and Director of UF Online at the University of Florida, in Gainesville, Florida, working to provide versatile access to an elite education for qualified students across the country and around the world. Serving in this capacity since 2015, Ms. Cummings leads UF Online through its ongoing expansion while remaining true to UF's land-grant mission, academic core values, and rigorous admission standards. Ms. Cummings works with faculty and staff across UF to continually transform the modality of the university's programs so that students may learn from campus faculty with their student peers, all in UF's highly engaging online learning environment. Most recently, Ms. Cummings launched the UF Online Employer Pathways program with inaugural partners The Walt Disney Company, Walmart and Discover Financial Services, bringing a UF degree within reach of millions of workers across the United States via UF Online, thanks to employer support including the payment of all tuition and fees.
A perhaps unconventional path to higher education administration, Ms. Cummings served previously as Division Director of a federal Strategic Management Division reporting to the Administrator and Deputy Administrator of the United States (U.S.) Environmental Protection Agency (EPA), within their Office of Policy. Ms. Cummings's career to date has always been focused on her dedication to public service and working to ensure that the nation's public institutions maintain their relevancy and value for current and future generations.
A proud Floridian, she attended middle and high school in Florida and later earned her Bachelor's Degree in Political Science from the University of Florida. She headed up to Baltimore soon thereafter and earned her first graduate degree in Environmental Science and Policy, focusing on Systems Engineering, earning her Masters of Science (M.S.) from The Johns Hopkins Whiting School of Engineering. Ms. Cummings is currently enrolled at the University of Pennsylvania, Graduate School of Education where she's earning her Doctorate in Education, with an intended completion date of summer 2020.  She also holds a Certificate in Strategic Management of Regulatory and Enforcement Agencies from the Harvard Kennedy School.
Connect:
LinkedIn
@eviecummings23
---
Anthony G. Picciano holds faculty appointments in the graduate program in Education Leadership at Hunter College, the Ph.D. Program in Urban Education at the Graduate Center of the City University of New York (CUNY), and the doctoral certificate program in Interactive Pedagogy and Technology at the CUNY Graduate Center.  In 1998, Dr. Picciano co-founded CUNY Online, a multi-million dollar initiative funded by the Alfred P. Sloan Foundation that provided support services to faculty using the Internet for course development. He was a founding member and continues to serve on the Board of Directors of the Online Learning Consortium (formerly the Sloan Consortium).
Dr. Picciano's research interests are leadership, education policy, online teaching and learning, and multimedia instructional models. Dr. Picciano has conducted major national studies with Jeff Seaman on the extent and nature of online and blended learning in American K-12 school districts. He is currently working with a team of eleven researchers conducting a meta-analysis on best practices of what works in instructional technology in higher education. A report based on the results of this research is due in spring 2019.
Dr. Picciano has written fifteen books, over sixty articles, book chapters, and monographs, and has edited nine special editions for the Online Learning Journal, Education Sciences and the Journal of Asynchronous Learning Networks. His articles have been published in the Online Learning Journal, Teachers College Record, Education Sciences, the Journal of Asynchronous Learning Networks, The Internet and Higher Education, and The Journal of Educational Multimedia and Hypermedia.
Dr. Picciano was elected to the Inaugural Class of the Sloan Consortium's Fellows in 2010, in recognition of "outstanding publications that have advanced the field of online learning". Dr. Picciano was also the 2010 recipient of the Sloan Consortium's National Award for Outstanding Achievement in Online Education by an Individual.
Visit his website at:  anthonypicciano.com